Perfection – you can feel it in every moment.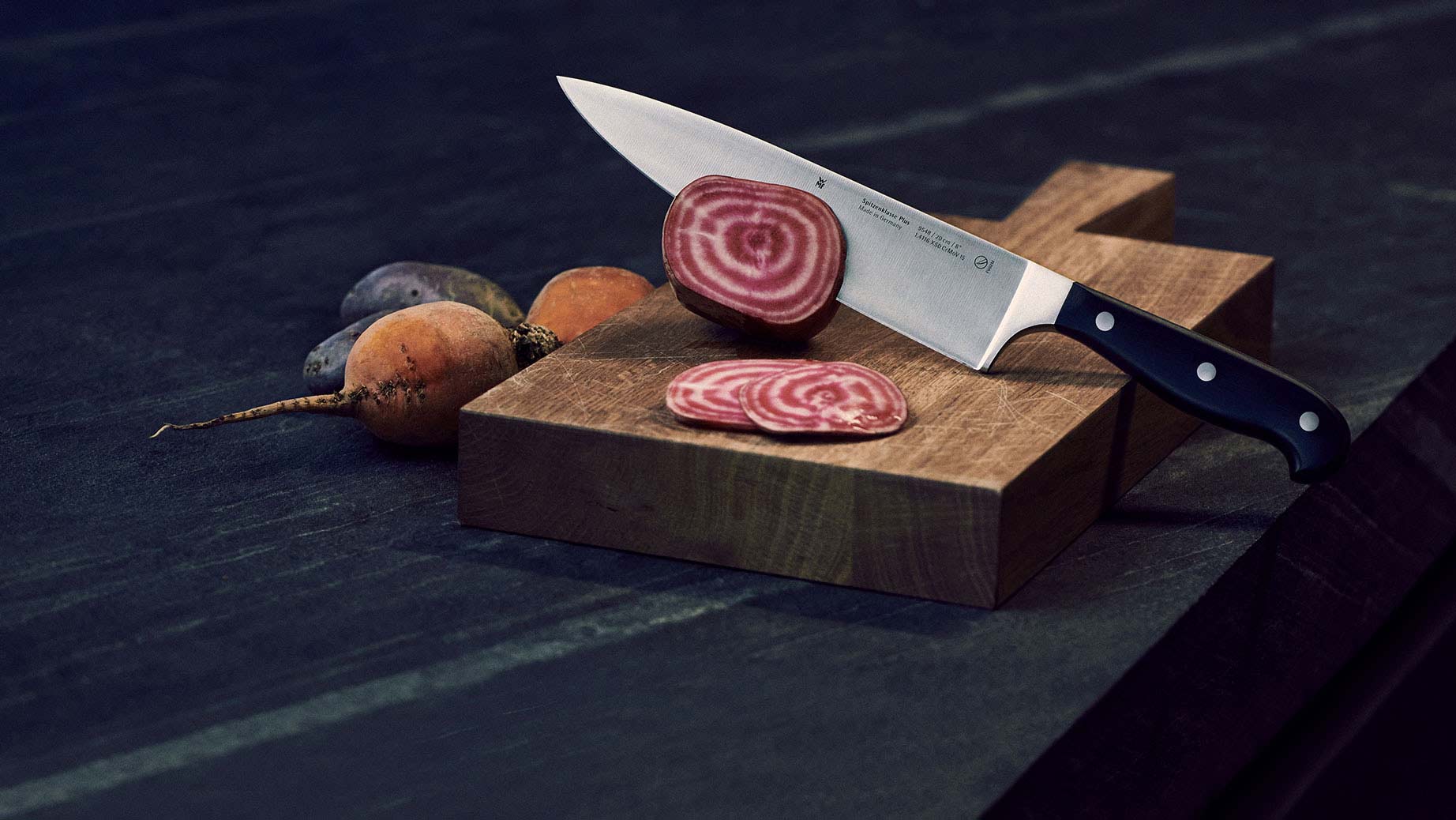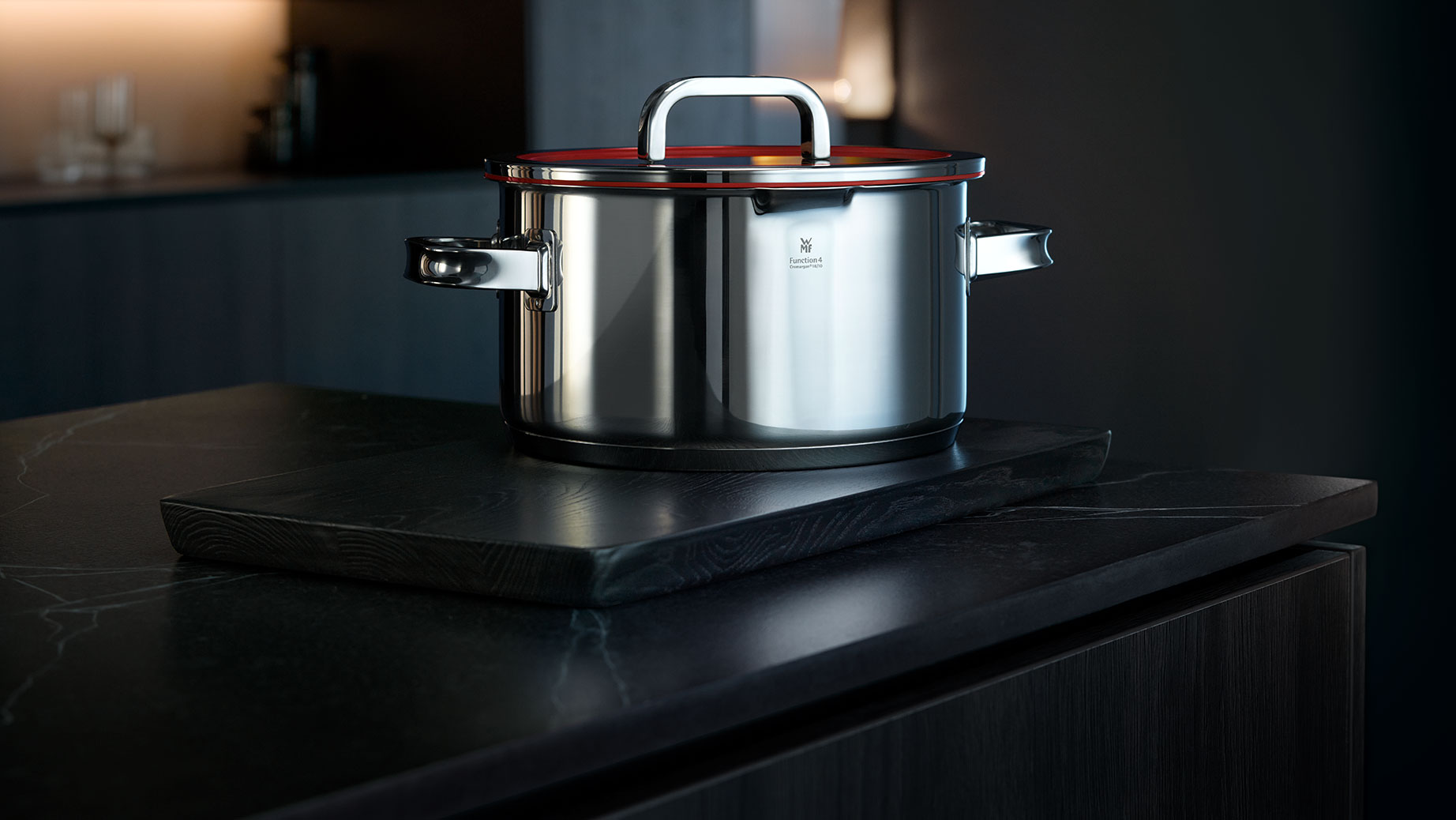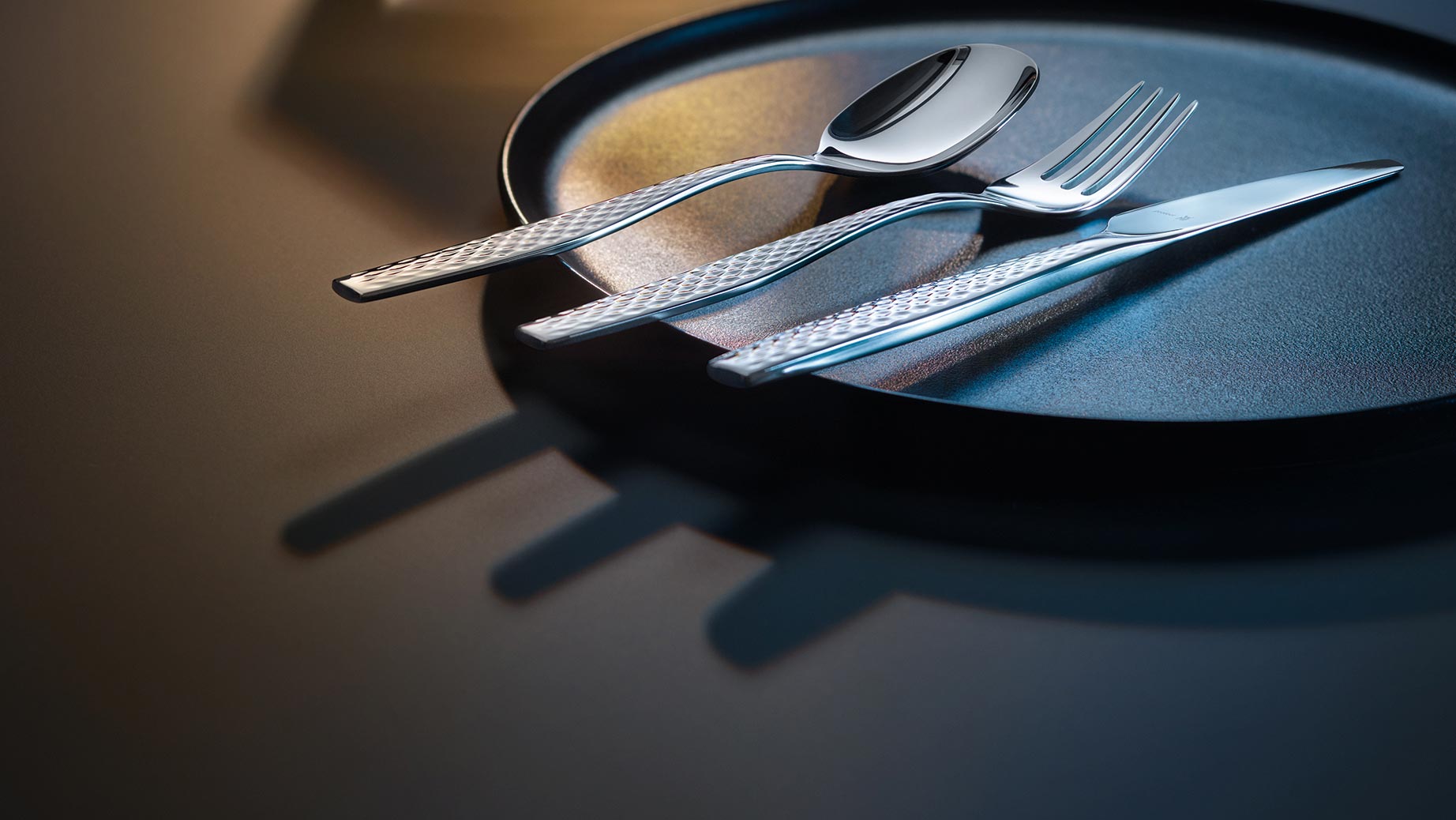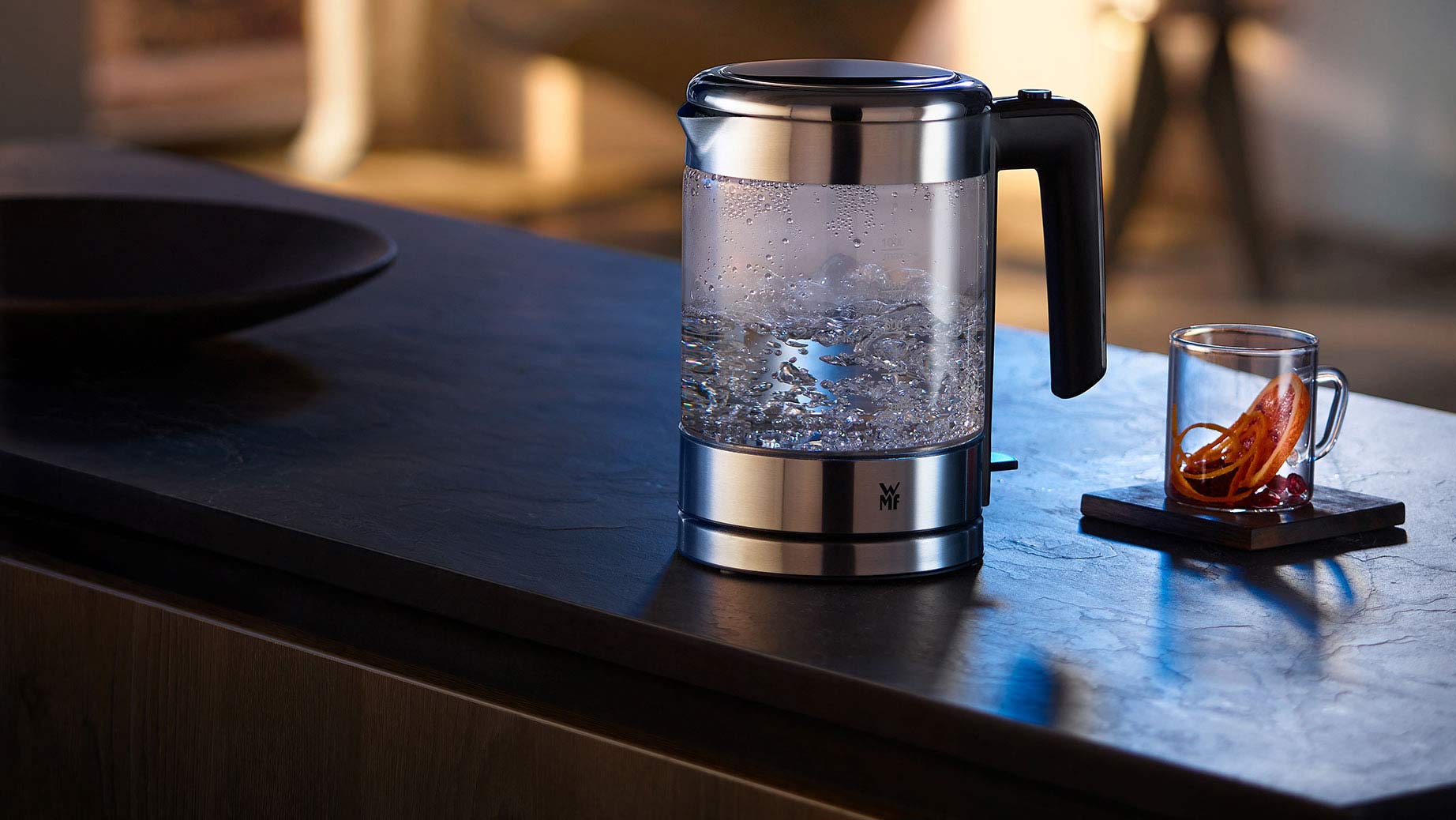 Perfection – you can feel it in every moment.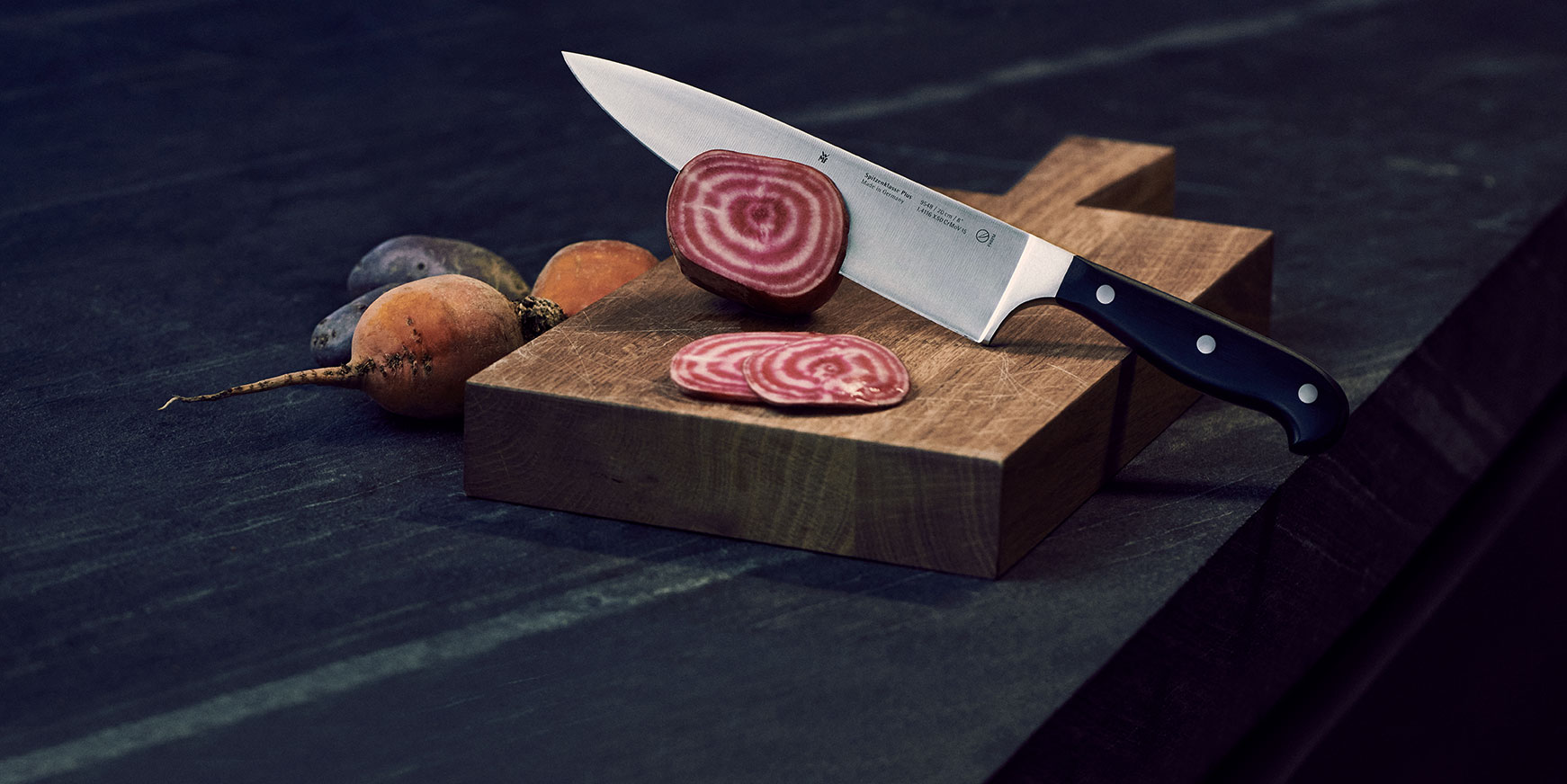 Preparing
Excellent craftsmanship
Preparing
Excellent craftsmanship
We rely on perfect craftsmanship so you can prepare at the edge of technology.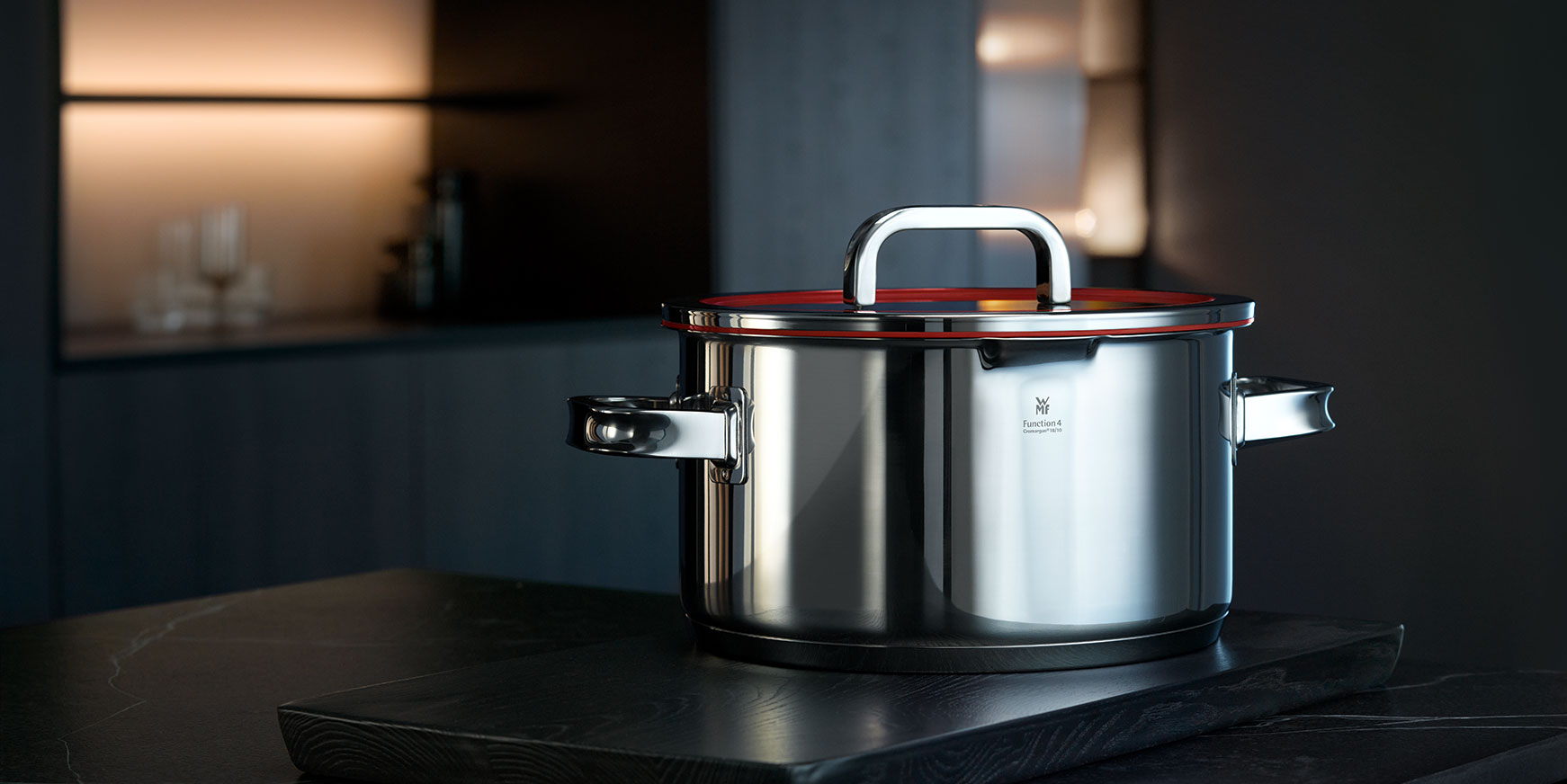 Cooking
Highest quality
We garantee highest quality so you can cook with the toughest materials.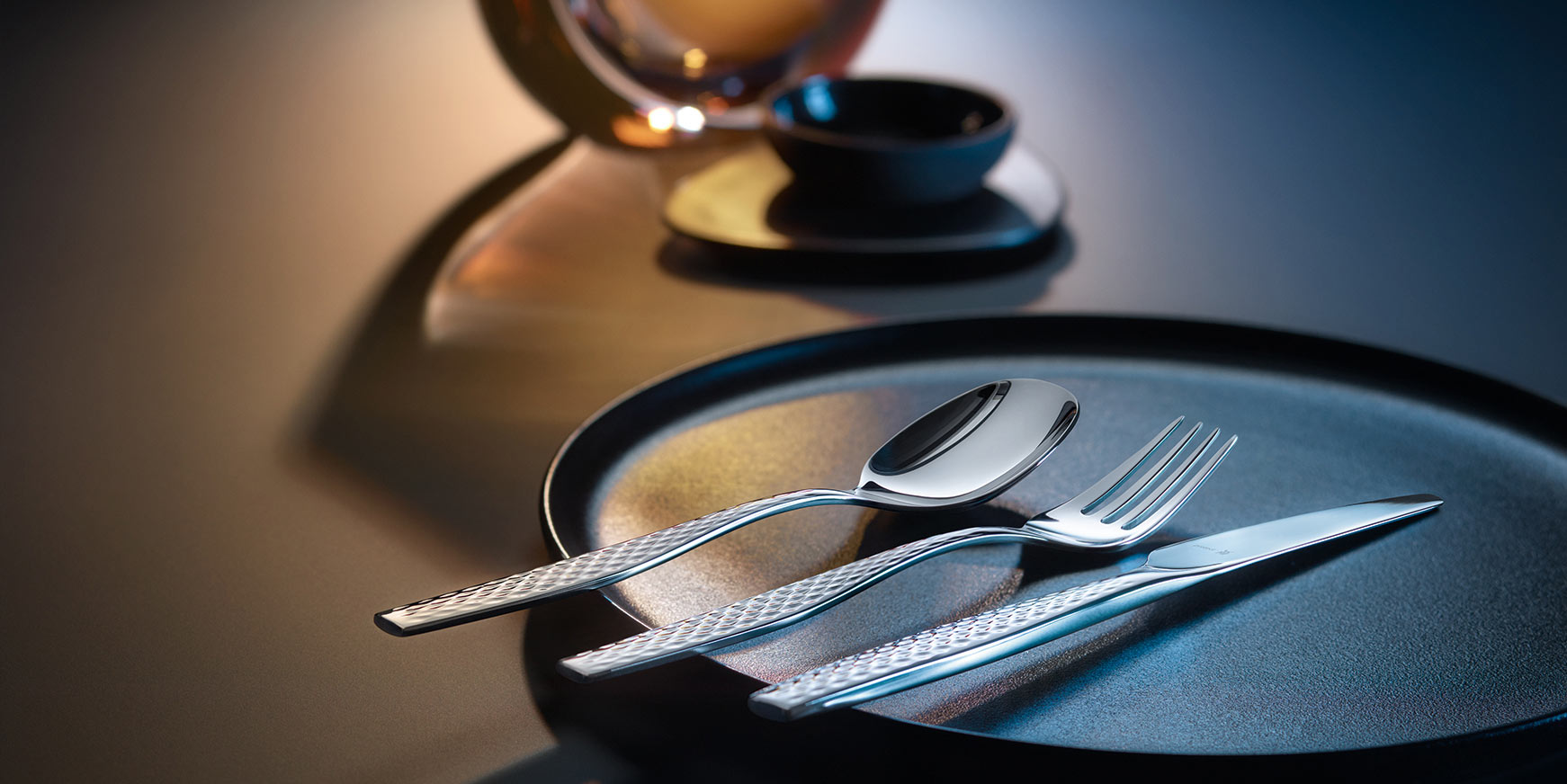 Dining
Iconic design
We create our products according to strict principles so you can enjoy iconic design.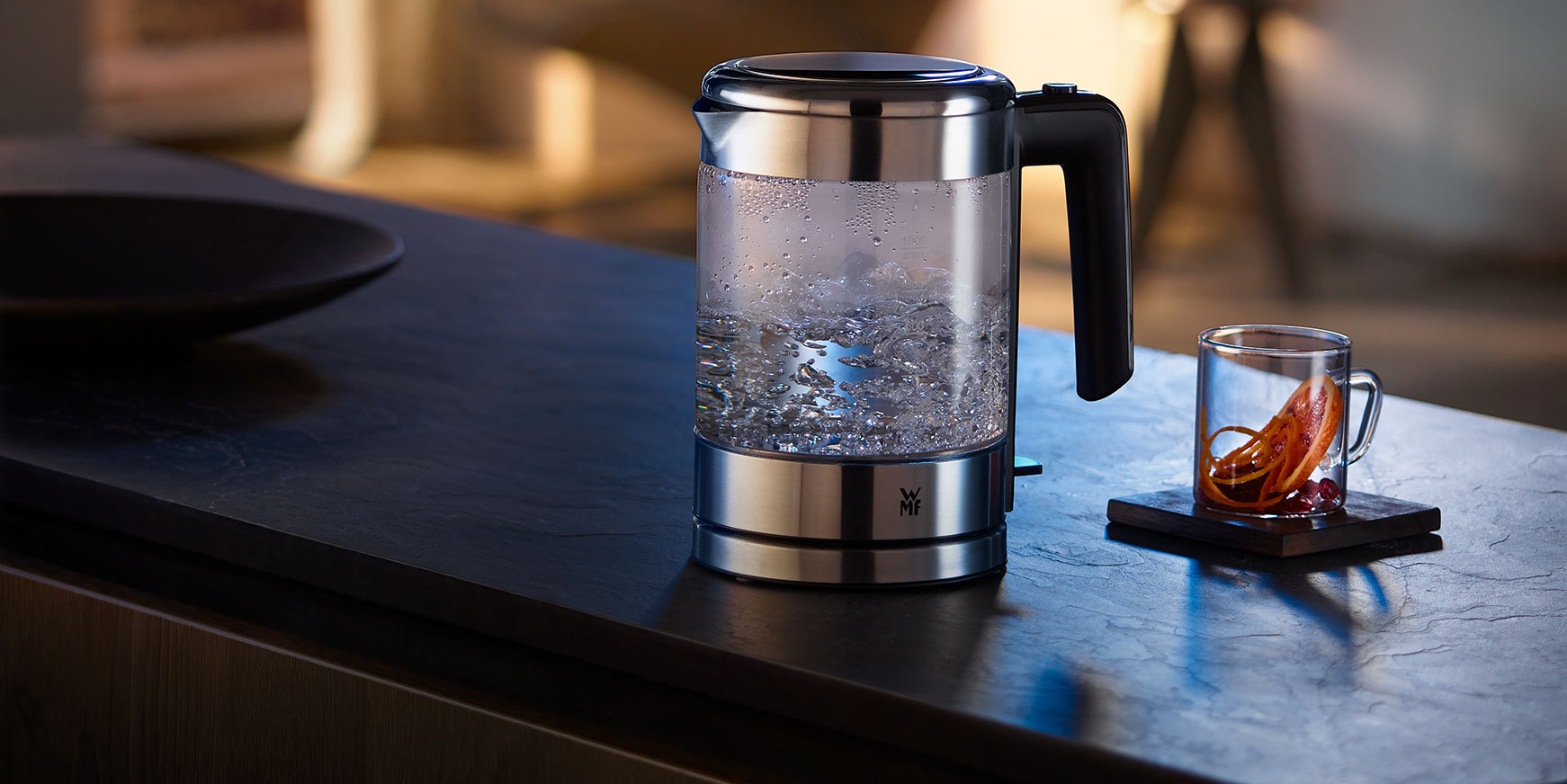 Drinking
Best functionality
Drinking
Best functionality
We care about best functionality, so you can enjoy our products all day, every day.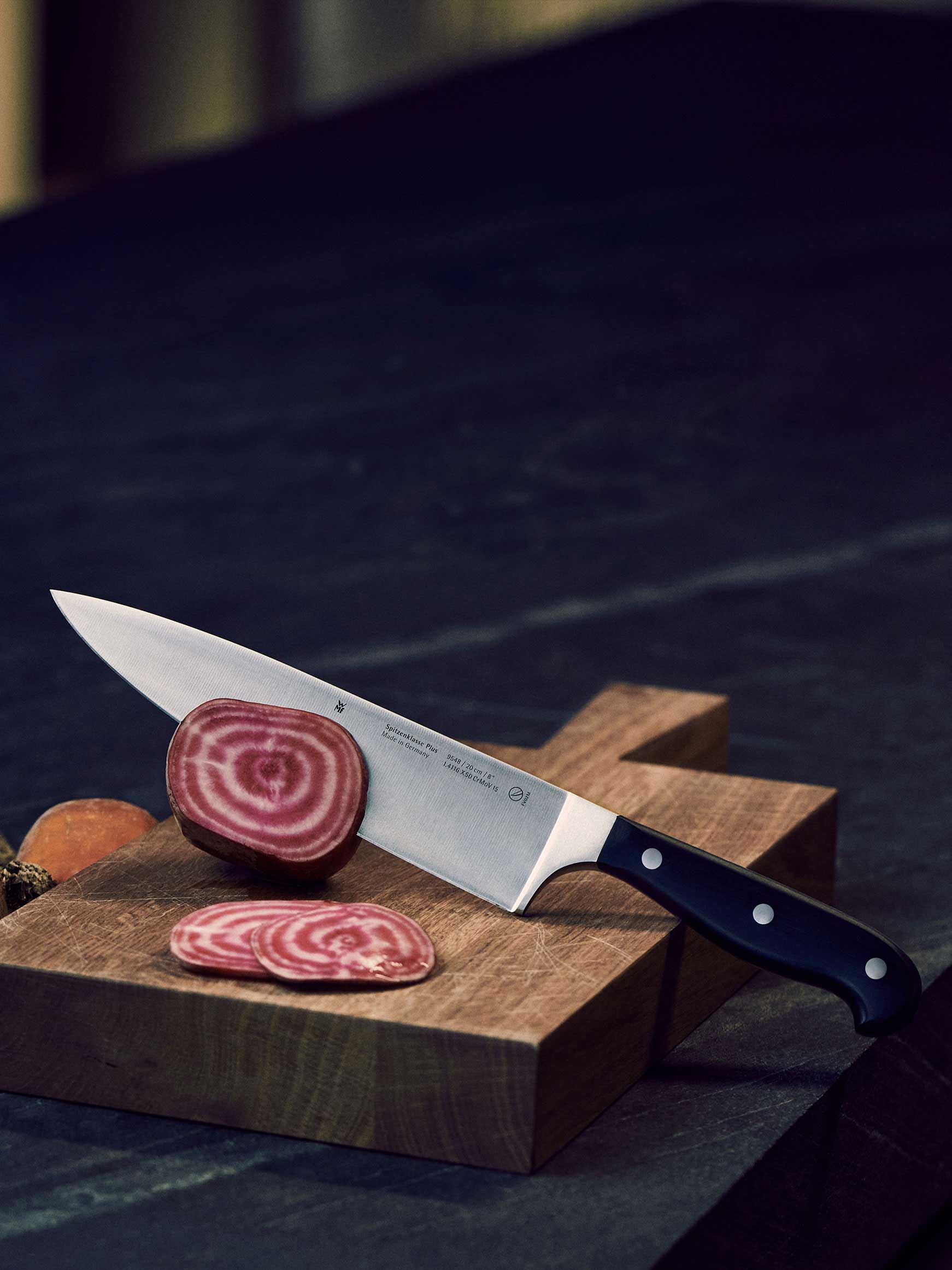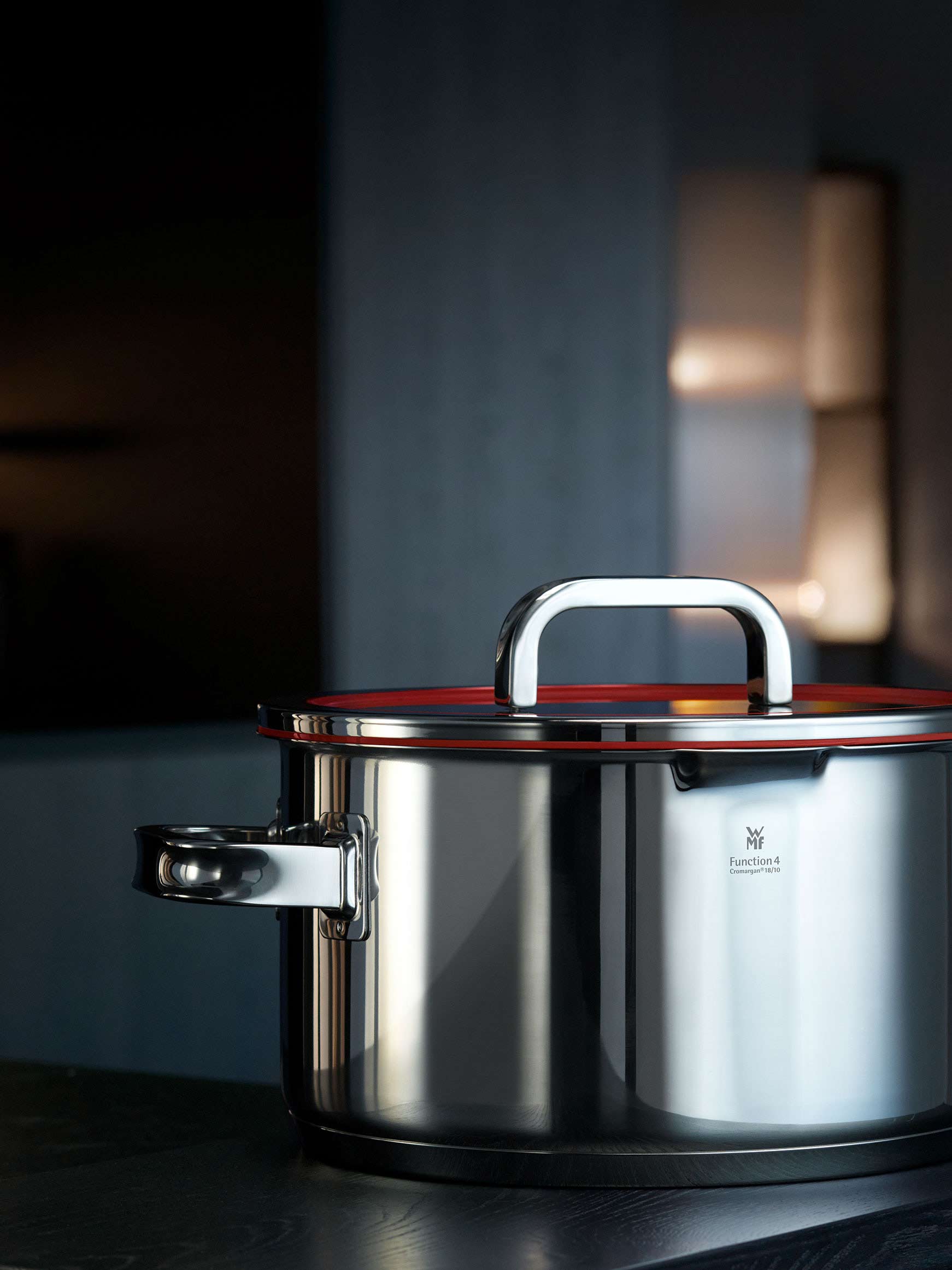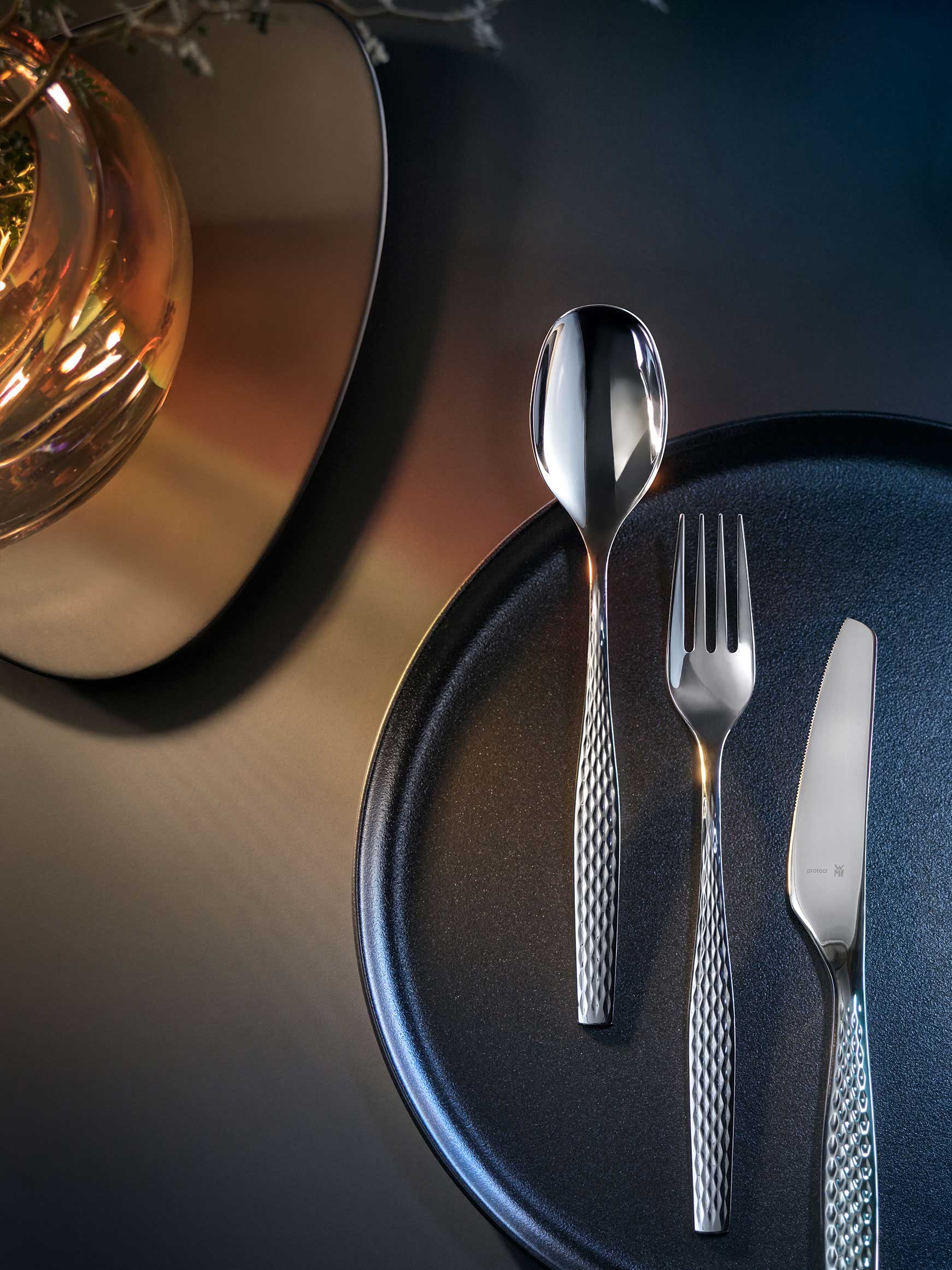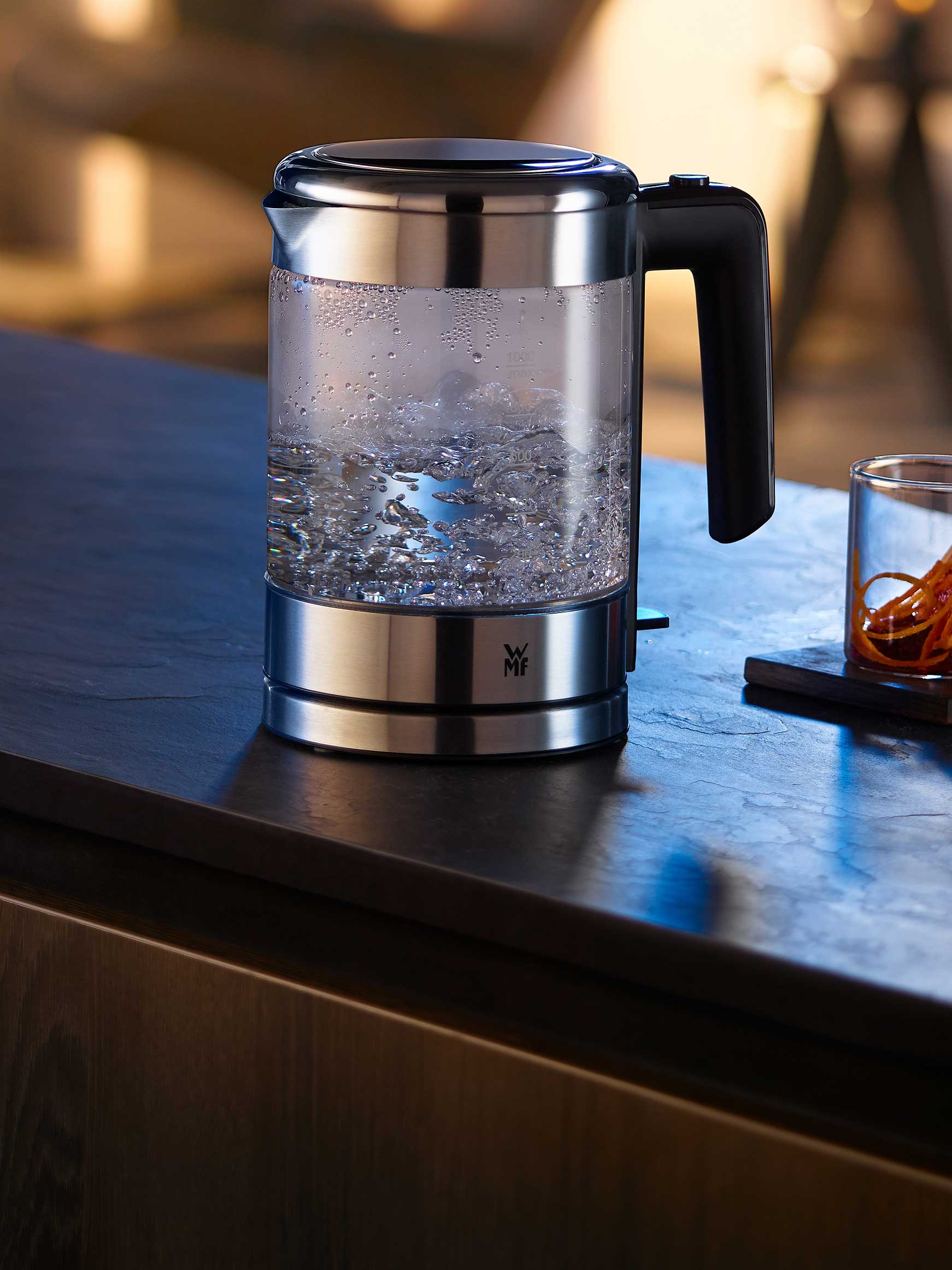 WMF - Cooking and enjoying right from the start
Since its foundation in 1853, WMF has produced high-quality cookware and household goods. From knives to pressure cookers, our product range includes virtually all the kitchen gadgets you will need for a well equipped kitchen today. For preparing, cooking and savouring – WMF offers the ideal tools that are "Made in Germany".
Gourmet moments from WMF – Life tastes great!
From the very outset, WMF has felt committed to perfect gourmet moments and perfect cuisine. This responsibility is reflected in all the kitchen gadgets as well as in the cutlery and crockery for laying the table – and has been commended time and time again in the past. WMF products have been and continue to be honoured with the most prestigious design awards, and not just because they look great. Functionality is also key when developing pots and frying pans. Thus proven developments such as the material Cromargan® come into play, as well as brand-new innovations for cultivated cuisine and more fun in the kitchen.
br>
At WMF it is not just the knives that are perfect
We know how important preparation is as part of cooking and the difference that good tools make. WMF knives are therefore manufactured using the Performance Cut method at our own forge in Hayingen. The combination of craftsmanship and technology results in blades that achieve twice the level required by the DIN standard. Developments such as Cool+ Technology for pot handles that also remain cool at very high temperatures, or the PermaDur non-stick coating for aluminium frying pans are other examples of innovations born out of the WMF development department. The cutlery sets new standards with the patented Cromargan protect® special treatment. It is scratch-resistant and does not show any signs of being used – even after years of frequent use, each individual piece still looks almost new.
Eating and drinking – a feast for the eyes
Lovingly prepared dishes taste even better when served at a beautifully laid table. And as we know, dining is also a feast for the eyes, which is why our range for decorating the dining table includes products that are both beautiful and practical. Cromargan® is the material of choice for our candle holders and pot stands, for example. We also offer an extensive range of indispensable items such as serving crockery and serving pieces, as well as glasses and cups for drinking in style. Coffee, tea, water, wine – at WMF we have the perfect receptacle for every drink.