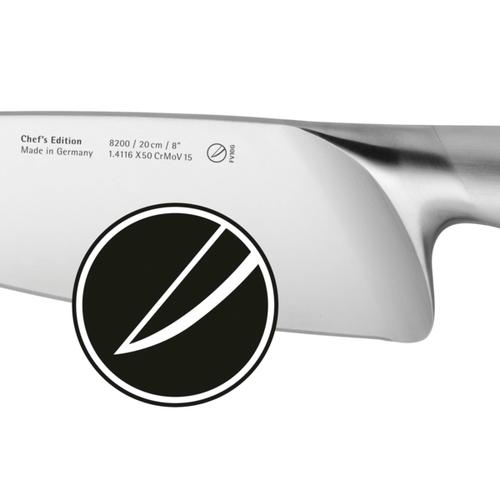 WMF Performance Cut technology
WMF Performance Cut technology combines traditional forging with the latest precision technology for surprising and long-lasting sharpness.
Ergonomic, seamless handle
Pleasant to handle thanks to the ergonomic handle with even balance. Seamless craftsmanship for maximum hygiene.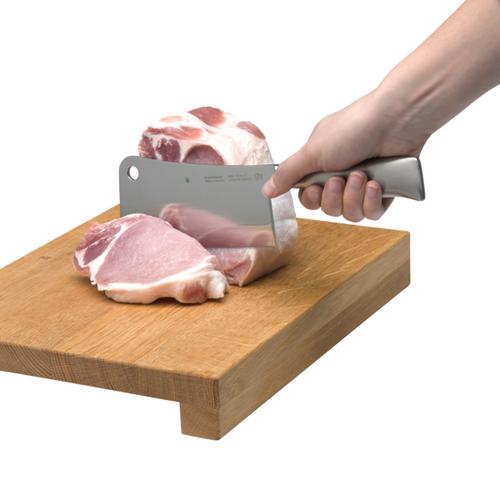 Extremely powerful cutting
Even effortlessly separates tendons and bones, and is also ideal for all cutting tasks in the kitchen.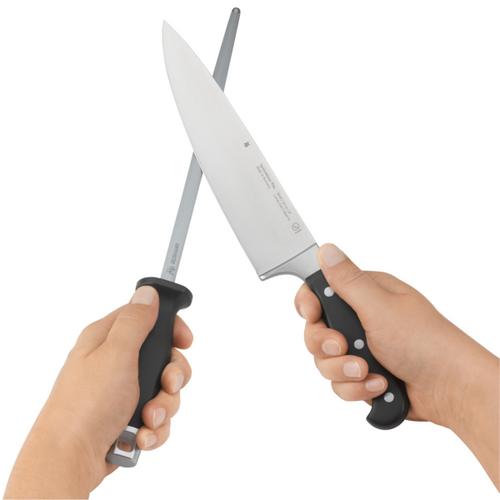 Optimum handling
Even balance and finger protection thanks to the forged bolster.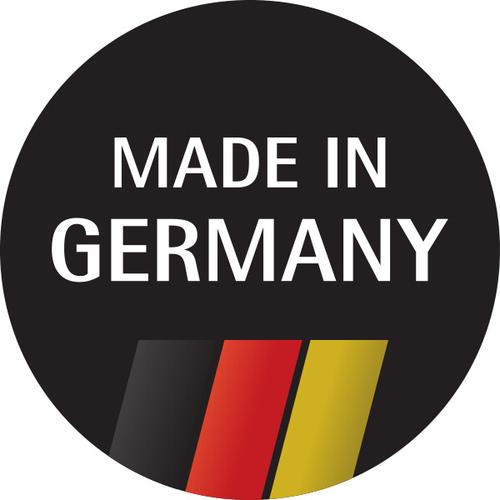 Made in Germany
Manufactured in Germany: High-quality materials, careful workmanship and perfect functionality ensure the renowned WMF premium quality.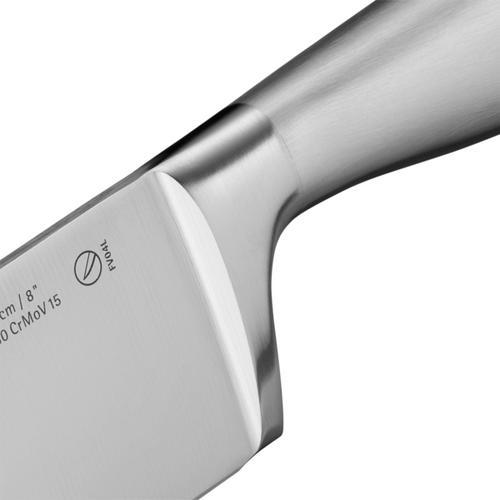 Seamless design
The seamless connection between handle and blade ensures total hygiene and effortless cleaning, for a knife that feels like it is made of one single piece.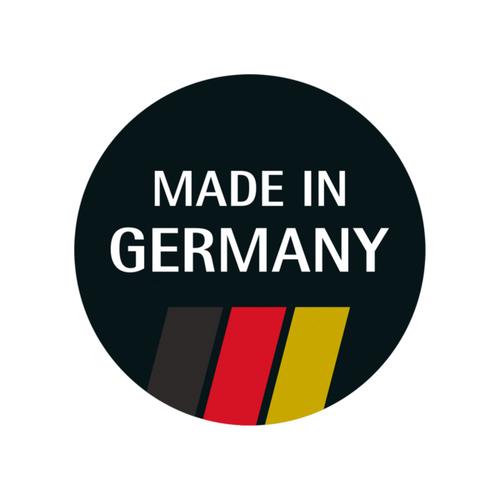 Made in Germany
Manufactured in Germany with the high-quality materials, meticulous workmanship and perfect functionality that ensure WMF's renown.
Technical details
| | |
| --- | --- |
| Ref. | 1880426032 |
| Active Part Material | Stainless steel |
| Handle Color | Brushed stainless steel |
| Type | Chopping |
| Bolster | Yes |
| Finger guard | Yes |
| Blade thickness | 2,3 cm |
| Dishwasher safe | No |
Particularly suitable for chopping and cutting meat, fish, and vegetables.
The efficiency, the functionality, ergonomics, all of this is important even if no one can fall in love without the beauty.