* Attractive children's range in durable and proven quality, with a wide range of licensed themes. 130 years of experience have gone into this child-friendly cutlery made of stainless steel, which features lovingly designed motifs and colorful images. When developing the product, we take into account what a child should be capable of at its age. For each phase of a child's development, there are cutlery and accessories in sizes and proportions that are designed to match a child's level of motor skills – from infancy through to school age. All items of WMF children's cutlery can be engraved. As nothing is as important as a name. It gives an object a distinctive identity and expresses a personal connection. A child's first cutlery set engraved with their own name is a gift that remains a loving memory, even in adulthood. All packaging is marked with the recommended age group.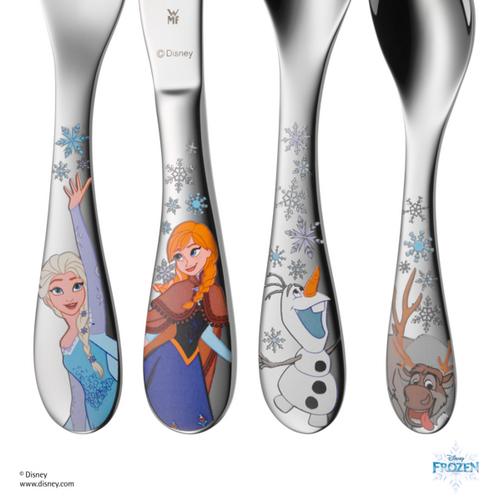 Disney's Frozen at mealtime
WMF and Disney have come together to create cutlery sets that are perfect for children, with lovingly crafted motifs, unique child-friendly ergonomics and wonderful imagery for young eaters.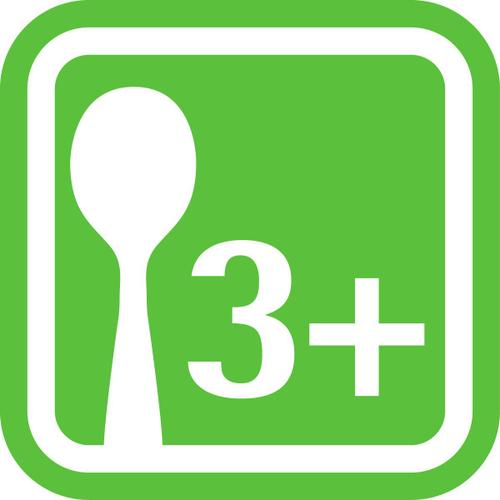 Ages 3 and up
The ergonomics, design and function of this children's cutlery set are perfectly appropriate for ages 3 and up, made specifically to foster independent eating while brightening up the learning process.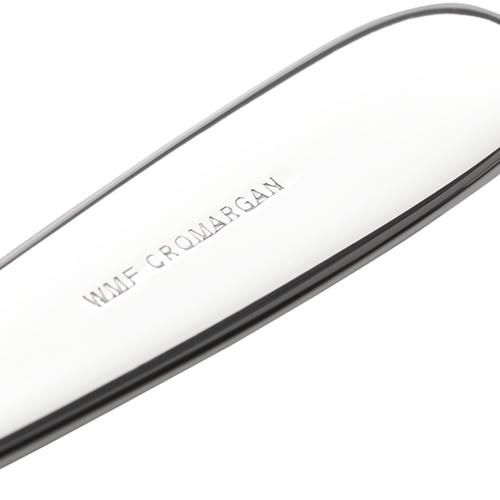 Safe design
The six-piece set was designed specifically with child safety in mind: a gently serrated knife, spoon rims with rounded edges and a fork with short, dull tines.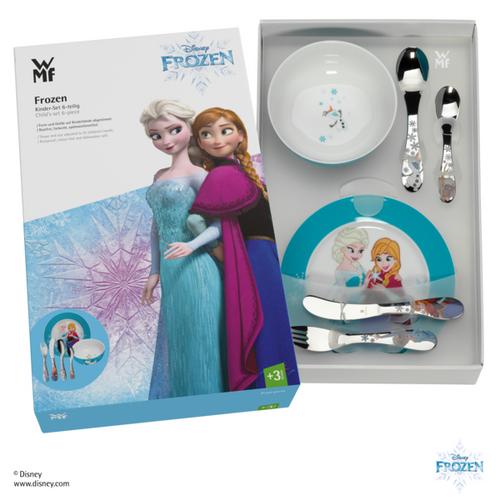 High-quality Cromargan® cutlery
Crafted from robust, sleek Cromargan®: stainless steel 18/10—easy to clean, tasteless and acid resistant—for dishwasher-safe cutlery with exceptional durability, full flavor retention and exquisite aesthetics.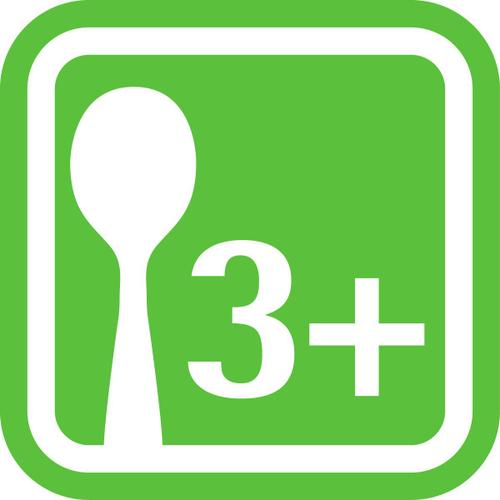 Dishwasher-safe
The dishwasher-safe material ensures effortless clean-up and perfect hygiene day after day.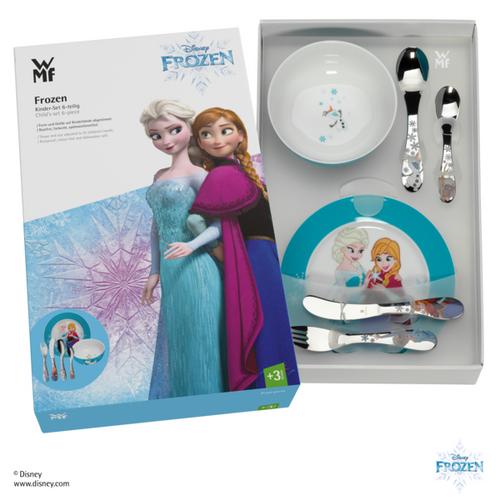 Gift packaging
A high-quality folded slip-lid box with plastic tray featuring a Disney illustration offers a gift-ready cutlery set, for a cherished present children will remember for years to come.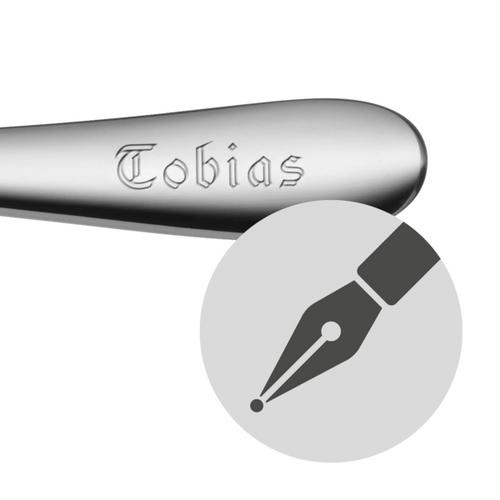 Custom engraving
Make your gift all the more memorable with custom engraving—names, dates, a personalized message—to mark the occasion with an unforgettable gesture.
Technical details
| | |
| --- | --- |
| Ref. | 1286009964 |
| Active Part Material | Cromargan |
| Active Part Color | Stainless steel polished |
| Handle Material | Cromargan |
| Handle Color | Stainless steel polished |
| Dimension | 16x17x16,5x13 cm |
| Designer | Disney |
| Finish | Polished |
| Acid resistant | Yes |
| Knife type | Monoblock |
| Number of products in package | 6 |
| Set consists of | 1 x child's spoon, 1 x child's fork, 1 x child's knife, 1 x child's coffee spoon, 1x porcelain bowl, 1x porcelain plate |
| BPA free | Yes |
| Dishwasher safe | Yes |